Welcome to Melfest WKND STHLM 2019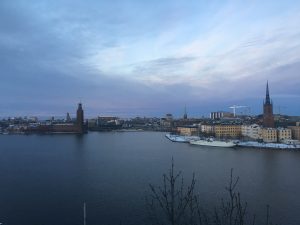 We are proud to welcome international fans to Stockholm for the Melodifestival final 2019! In the Swedish club we are delighted that a record number of fans are coming to Stockholm this year. For a couple of years we have worked to turn the weekend into something more than the final, and this year the event will be even bigger! OGAE Sweden is working with several partners, can give tips on hotel offers. Not least we hope our good relations with Swedish Television (SVT) can lead to many surprises this year!
So what's Melfest WKND STHLM 2019 all about? Well, activities and special offers every day Thursday to Sunday in the week of the final. On Friday there will be a major pre-party with several fan favourites from both Melodifestivalen and Eurovision. This is a joint venture with one of Stockholm's most experienced gay club organisers and will be the Friday party everyone wants to go to.
Saturday's finalfest has a changed concept this year with a later start, buffet, warm-up, and at least two secret guestartist's at the after-party. We hope that if you are coming to Stockholm for the final, that you will join the Swedish club's parties.
Events and Activities during Melfest WKND 2019 (See below)
#melfestweekend
www.melodifestivalklubben.se/melfestweekend2019en
Facebook: Melfestweekend2019
Events and Activities during Melfest WKND STHLM 2019
Throughout the weekend – several days
ABBA The Museum
Special discount offer at ABBA The Museum! This offer is valid for all OGAE Members all of the world all of 2019! So if you plan to come back later this year to Stockholm you are welcome to use it then! See email for members about that.
Melodifestivalyra – Meet the MELFEST artists live!
Thursday 7 March – Friday 8 March, 12-19 hrs
Mall of Scandinavia (MOS), Stjärntorget 2, Solna 
Several of this years artists in Melfest and probabaly a lot of other surprises will make either special appearances on stage or do signings or selfies for all the fans. Schedule for this will just be announced few hours prior as it has to do with availability due the rehearsals going on inside Friends arena. Please check the official channels – we will not be able to answer questions about schedules for these activities. See MOS-website or their Facebook page for announcements.
Melodifestivalklubben will have a special lounge at the spot and at certain time we will have staff and reporters there to make interviews and talk to fans! So you can meet us there!
Den Gröna jägaren
Götgatan 64, 118 26 STOCKHOLM
Opening hours: Thursday-Sunday: 11-01
Den Gröna jägaren (The Green Hunter) is a traditional bar and restaurant at Södermalm and was for many years the home bar for supporters for the local fotballteam Hammarby, or "Bajen" as we say. The venue is now famous for their Karaoke nights. They probably have the biggest selection in the world of songs from Eurovision, thanks to karaokemaster Michele Imberti (San Marion pre-selection 2018! Thursday will be dedicated for Melfest and Eurovision. However, all weekend from Thursday to Sunday there will be a special Melfest/Eurovision menu as well as special composed Melfest drinks for this occasion! If you can not make it for the Karaoke competition on Thursday, be sure to try it out at some other time during the weekend! If you want to make friends with some locals here you can wear green and white and rise your glass of beer and just shout out "Bajen" sometimes
Melfest WKND Saturday & Sunday brunches
12.00-16.00
Långholmen hotel and restaurant are putting on a brunch (from 12.00 to 16.00). On Saturday DJ LEO will be on hand to get you in the mood. Sunday more cozier lounge schlager atmosphere.
Special offer for OGAE members SEK 295:- (ordinary price 325:-)
Thursday 7 March
Karaoke night / competition at Gröna Jägaren
20.00 – 01.00
We start off the final week at the classic Södermalm bar Gröna Jägaren. It will be a karaoke night with only songs from Melodifestivalen and Eurovision. Do you want to compete with a song at the Green Hunters Karaoke competition and get a chance to win some fine prizes? We'd like to know how much interest there is. You can register direct to  michele.imberti@hotmail.se state your name and which song you want to compete with!
Free entry! Age limit 22 years.
Friday 8 March
Melfest WKND Pre-party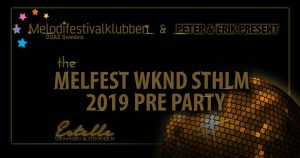 Together with Peter & Erik (Club King Kong) we throw open the doors on a grand party with a cavalcade of guests from the world of Melodifestival and Eurovision. At a central location in Stockholm, Club Estelle. Sveavägen 31.
The Pre Party you don't want to miss!
Loads of Eurovision and Mello artists on stage!
Confirmed artists – more will be on stage!
BILAL (France ESC 2019)
LEONORA (DENMARK ESC 2019)
KRISTA SIEGFRIDS (ESC 2013, MF 2016 & 2017)
GRETA ZAZZA (Lithuania 2017 & 2018)
EMMA SANDSTRÖM (Finland 2017 & San Marino 2018)
ISABELL OTREBUS (Poland 2017 & 2018)
DJs
QX RONNY – BERNHARD – INCA
This is the ticket link: bit.ly/pridecircus
**Limited show tickets available**
**Special Meet & Greet tickets for you super fans**
*Meet & Greet from 9pm.
*Showstart at 11pm.
*Door opens for public at 00:30am (entrance fee 150 sek in the door).
Sveavägen 36 (entrance from the subway station Hötorget – T)
Showtime 23.00, party 'til 05.00
https://www.facebook.com/events/1236164476535716/
This is the ticket link at Ticketmaster for this event.
(Age limit 20 yrs, 18 yrs with ticket)
Saturday 9 March – day of the final
Melfest WKND Saturday brunch
Långholmen hotel and restaurant are putting on a brunch (from 12.00 to 16.00). DJ on hand to get you in the mood.
Special offer for OGAE members SEK 295:- (ordinary price 325:-)
Melfest WKND Final Party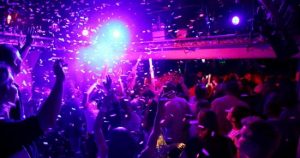 16.00-03.00 at Restaurant Mynchen, Södra Mälarstrand 31.
Afternoon: Asian buffet, warm-up entertainment
Evening: either see the final at Friends Arena or on the big-screen at the party
After-party: starts approx 23.00 after the final when fans have come back from Friends. Several "secret" Melfest artists will perform.
Choose between the whole party, or just the broadcast and after-party. For prices see booking form.
Bus transfer to and from Friends Arena costs extra.
After after-party: "Patricia" from 03.00-05.00
https://www.facebook.com/events/715586262169063/
The pre-sale for our Final Fest is closed but you can enter at the door between 22-00hrs. 250 SEK for OGAE members 300 for none-members. CASH only or if you swish. But no credit card possible at entrance, (but in venue possible to use creditcard).
Age limit 18 yrs, 
Sunday 10 March
Melfest WKND Sunday brunch
12.00-16.00
Långholmen hotel and restaurant serve a festive brunch with quieter loungeschlager. A perfect way to round off a hectic weekend.
Special offer for OGAE members SEK 295:- (ordinary price 325:- ) Brunch is included in your room price if you are staying at the hotel.
Melfest WKND After party
18.00-05.00
On board Patricia
Staying on in Stockholm? This is an ideal way of rounding off the weekend and saying goodbye to friends old and new. Take advantage of Patricia's friendly Sunday restaurant prices. Bar mingle with special offers for OGAE members. Surprise appearances during the evening! Free entry for OGAE members,
Hotel deal
Note! All above valid for all OGAE members!!